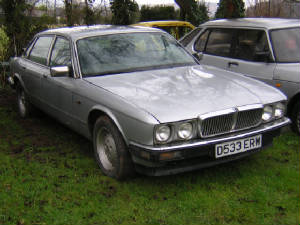 After inspection I have found some serious structural rust which will be cut away and new repair panels welded in. Note the later alloy wheel centre caps.
Both A pillars are in a bad way requiring removal of the (cracked) windscreen and repair sections welded in. This will be particularly challenging.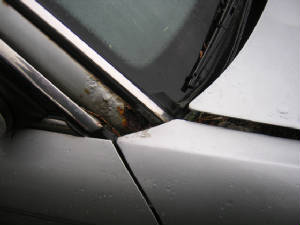 Both sills will require replacement as there are holes in them but the rest of the underside seems to be solid. (Right) The front bumper is fitted with optional headlamp washers but there are four jets and all other XJ40s that I know of have two regardless of square or round headlamps, this is another feature of the car that interests me.